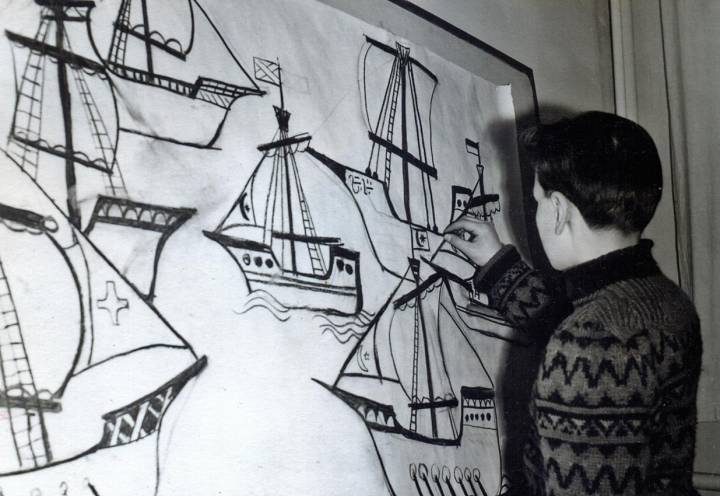 Art Education as a Calling
Gunter Ullrich was not only a visual artist, he also supported artistic and cultural-historical learning all his life. In addition to his passionate work as an art teacher, he was also involved in adult education and filled several generations with enthusiasm for art and culture.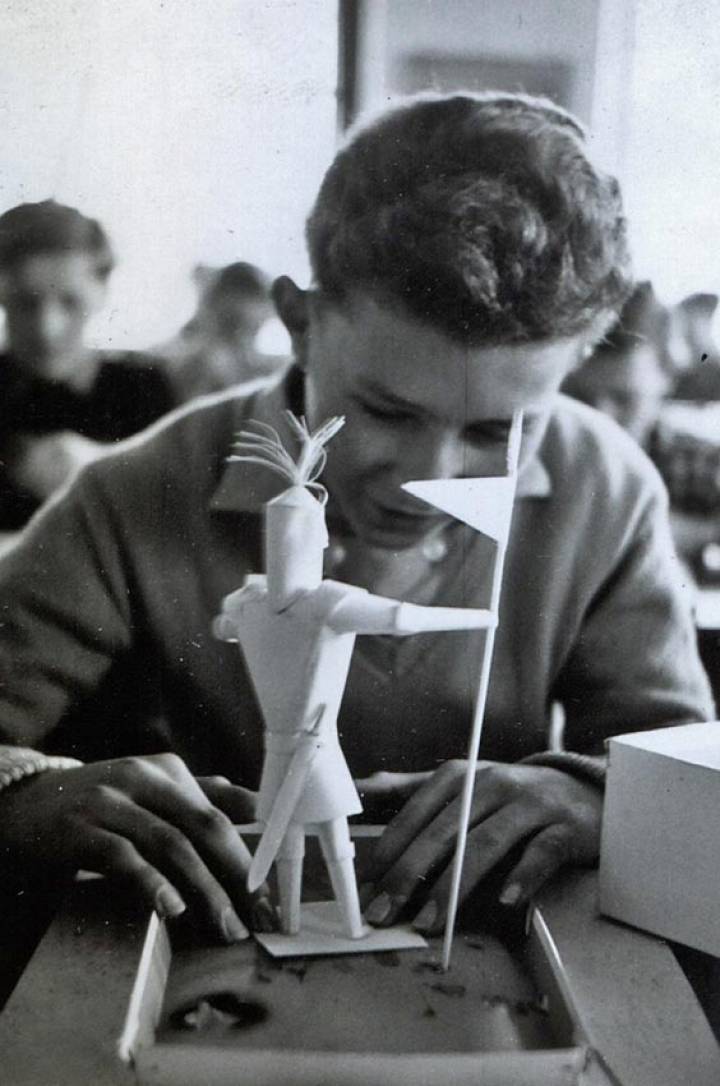 Art Teacher at the Secondary School in Aschaffenburg
After his successful studies at the Academy of Fine Arts in Munich (1948-1952) Gunter Ullrich moved to Main-Franconia to teach at the secondary school in Aschaffenburg (today's Friedrich Dessauer-Gymnasium). But in the beginning the lessons were not easy: at a time when the city had to worry about housing shortages, reconstruction, and economic worries, art lessons were not a high priority. In addition, art was not one of the students' favorite subjects at the mathematical-scientific school. Art lessons had long since been relegated to the very end of the day.
With a lot of creativity and passion Gunter Ullrich changed the value placed on art lessons. Using simple and cleverly used resources and materials (such as paper or scraps of material), he reinvigorated art.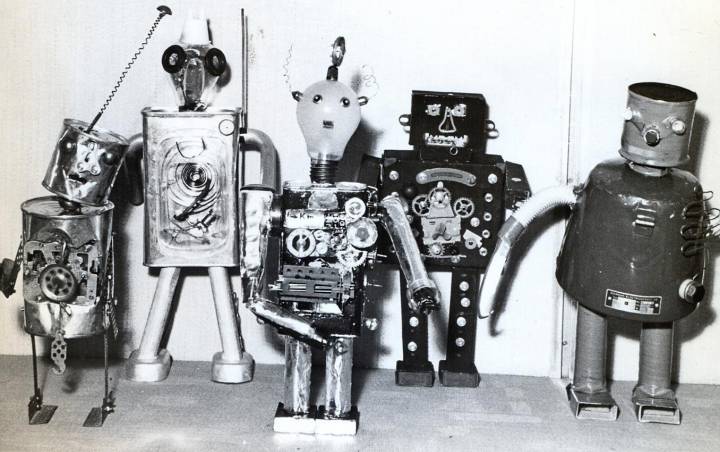 While some teachers still insisted on the traditional art theory from the 1920s and 1930s, Gunter Ullrich devised new art practices and new opportunities for the children to develop. He also familiarized his students with modern art, which had been condemned as "degenerate" during the war years.


Gunter Ullrich had the "ability – as a perpetual learner himself – to pass on his artistic insights to the youth without restricting creative individuality." (Quotation from the 1983/84 yearbook of the Friedrich-Dessauer-Gymnasium)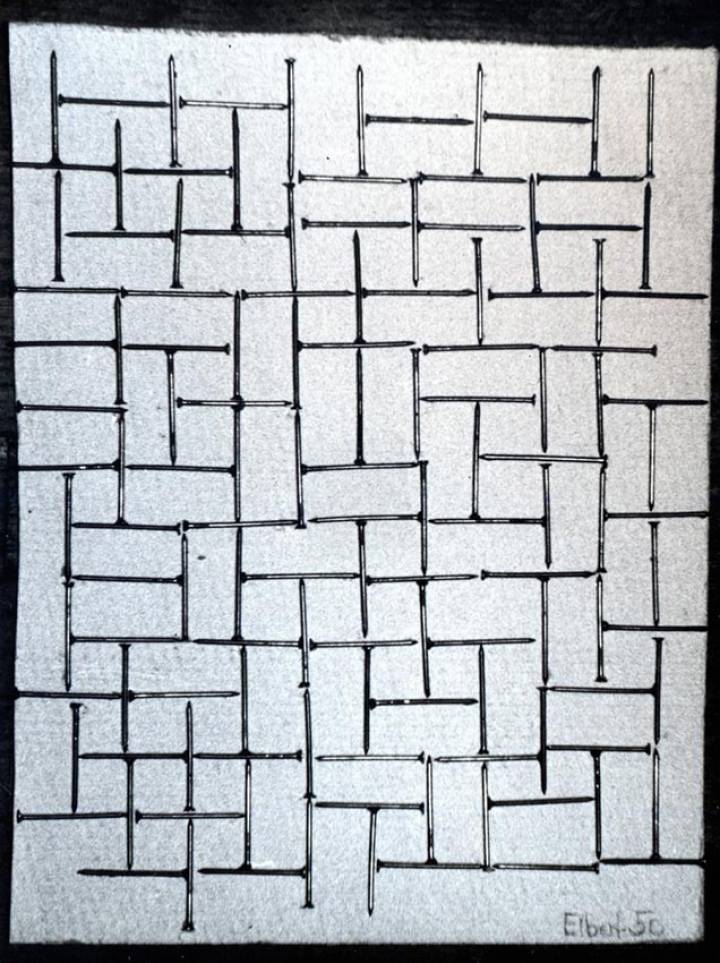 Gunter Ullrich also let the children travel new artistic paths: in addition to figurative representation they also became familiar with contemporary, non-figurative representation. With only a few forms and colors, the students were encouraged to pursue completely innovative design possibilities. Ullrich offered the students richly varied instruction: Not only could they draw or paint, but also mold with clay, carve in wood, cut in linoleum, embroider on fabric or model with paper or remnants of material.
It was always important to Ullrich that the children be creative in direct proximity to the art of the city. He had students draw outside in the courtyard or took them on art historical expeditions, such as at the collegiate church. Even the city itself was the object of projects by his school classes: In accordance with specially made designs, the children were allowed to paint the underpasses on the Darmstädter and Großostheimer streets.
In the 1970s, advanced courses in art were introduced and the curriculum for the upper grades revised. Ullrich managed to convey the range of artistic practice and scholarly study of art history. In the practical work he emphasized all techniques, ranging from strict nature studies to abstraction. Students learned the techniques of well-known masters by copying their work.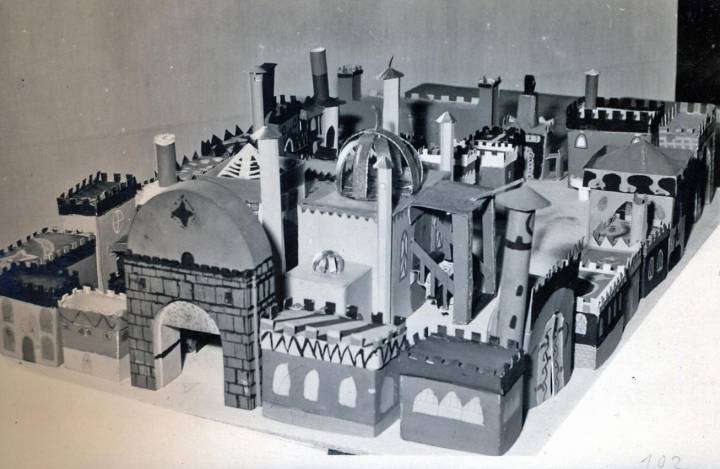 Between 1967 and 1980 due to his educational dedication, Gunter Ullrich was district chairman of Unterfranken's Art Educators and in this role continuously increased the importance of art education.
In his thirty years as an art educator, Ullrich has always been concerned with promoting the students' powers of observation, creativity, independent thinking, and practical work.
He was a formative influence on many generations and even after retirement he maintained contacts to former students and invited school classes to his home studio.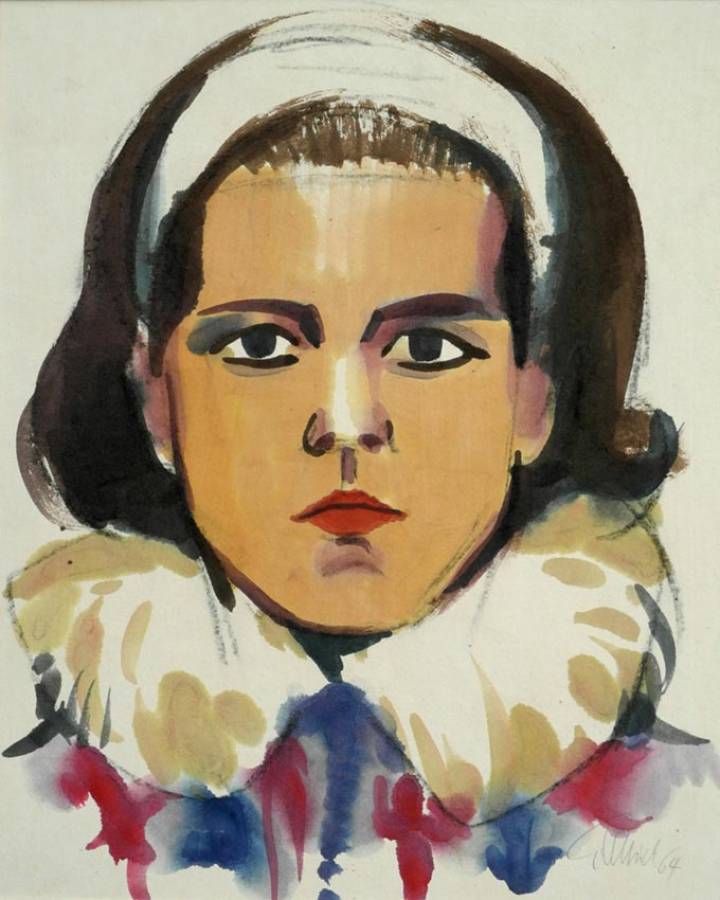 Gunter Ullrich and Adult Education
In addition to his work as an art teacher, it was important to Gunter Ullrich to interest the public in the arts again after the Second World War. Beginning in the 1950s he initiated courses at the Volkshochschule Aschaffenburg to teach interested adults art techniques such as drawing and painting. Ullrich placed the focus of exploration on Modern Art, which was still little known in Aschaffenburg at that time.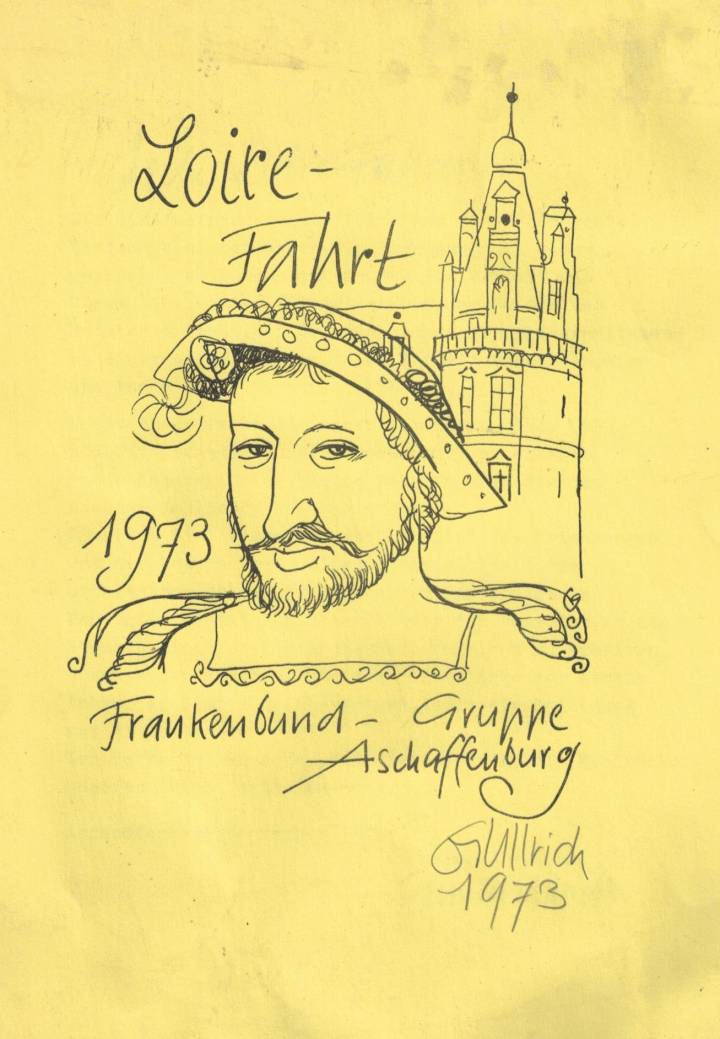 For thirty-five years Gunter Ullrich was chairman of the Franconian Confederation, a supra-regional cultural association with municipal groups to strengthen Franconian art and cultural history. From 1967 to 2002, Ullrich inspired the members with numerous lectures on cultural topics, through trips to regional museums, and through excursions to culturally significant cities in Franconia (for example Bad Wimpfen, Würzburg, Schweinfurt). In addition, Ullrich also offered regular trips abroad, for example, to discover the art of van Gogh in the Netherlands or to explore the origins of Tiepolo in his hometown of Venice. His successful volunteer activities for the Franconian Confederation were reflected in its ever-growing membership and positive public image. In recognition of his merits he was awarded the Culture Prize of the Franconian Confederation in 2001.